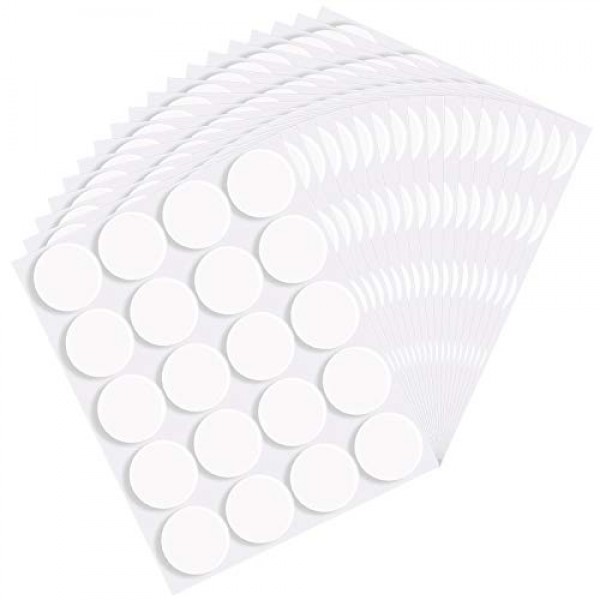 Surard Double Side Glue Adhesive Dots are applicable to many materials, such as: plastic, wood, glass, ceramics, tile wall, metal and etc., can be used for crafts, hanging posters, balloons, pictures, painting, crafting, DIY, artwork, models, decorations and so on.Transparent clear sticky putty dots can blend into any surfaces.

Instructions:
Clean and dry the contact spot.
Take out Surard adhesive dot putty and stick it on the spot.
Peel off the white backing paper on the adhesive putty.
Paste another object on it and press for a moment, they will stick together firmly.

Specifications:
Material: Acrylic
Color: Transparent Clear
Size(a round putty): Diameter: 40 mm/ 1.57", Thickness: 1 mm
Quantity: 150 pieces of double-sided sticky putty dots(18 sheets, 20 pcs each sheet).
Clear Glue Point Dots for Crafts, Surard 40mm Removable Glue Adhesive Putty, 360 Pcs Double Sided Glue Point Circles Stickers for Holiday Decoration Hanging Poster Pictures Artwork Balloon, 1.57" Dia